This is a Sponsored post written by me on behalf of Rockin Refuel® for SocialSpark. All opinions are 100% mine.
If you have been following the blog long enough, then you may have read about my health issues. Between having arthritis in my lower back, hypothyroidism. pernicious anemia and a serious need of Calcium and Vitamin D, I haven't felt much up to the task of getting back into shape. After trying to pull myself out of the fog of pain killers, I really had a need to strengthen the muscles in my back and abdomen. I was using all the wrong muscles and as they depleted so did the pain increase. Unfortunately, as everyone knows, getting back to exercising isn't without its exertion and trying to work muscles that haven't been worked in a long time really puts a strain on them.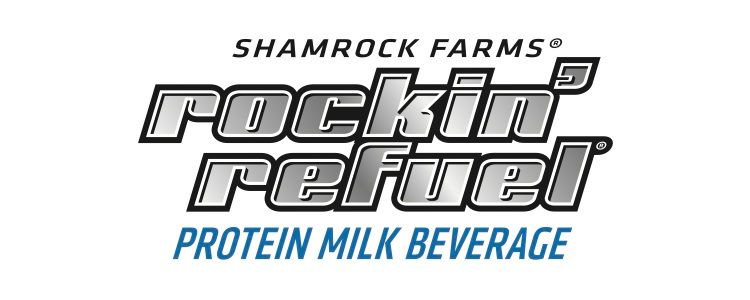 For the last few weeks I've been testing out Rockin' Refuel Protein Milk Beverage, a protein-fortified, flavored milk designed to help athletes muscles recover after exertion. I may not be a athletic pro, but muscles are muscles and whether you have been at it for years or just starting, you are still exerting them. It's important to keep hydrated with the proper nutrients and amino acids to build lean muscle.
The sweet tooth in me loves the fact that there is so many good things in chocolate milk. Drinking too much water makes me feel weighted, full and nothing like wanting to exercise. Honestly, I have no idea how people drink water all day long without feeling sick. My doctor told me I need to drink a lot of milk due to my slight Calcium and Vitamin D deficiency; the fact that Rockin' Refuel is a great source of both Calcium & Vitamin D is wonderful – because it is also chocolate milk!
My teen likes to drink one after he's walked a mile and back between his friends house to help him recover some of his energy. We are all walkers. It's been raining a lot lately so I haven't gotten to go out and walk with my son, so I make up for it by doing my back exercises in the afternoon when tot is at school. He's not always the greatest spotter as he likes to sit on me when I am trying to exercise.
I think the best part about Rockin' Refuel is that it doesn't taste like chalk. Have you had one of those protein or fit drinks before? You almost need a drink right after having one! These literally, honestly, taste like chocolate milk and I love that. I have an appreciation for Shamrock Farms products and this is just another reason. They're true to their word. It really keeps you going during the day after exercising.
It's really easy to find Rockin' Refuel, it's at Walmart in the dairy section! I've also picked some up at Shop n' Save when I ran out of the products I was reviewing (or my teen snuck them out), or you can just purchase them at Rockin' Refuel.
If you'd like to learn more about how great chocolate milk is for you, the Rockin' Refuel products or which type of Rockin' Refuel-er you are – make sure to check out the website, their Facebook Page and/or @RockinRefuel on Twitter!