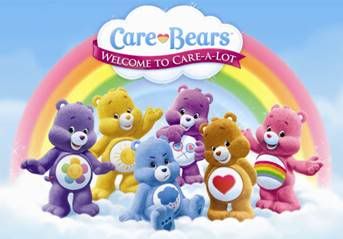 When I was little I loved the Care Bears. When I had a problem or got into trouble I would stick out my belly and yell "Care Bears Share", which made great pictures for my Mom to embarrass me with later. I even had a stuffed Tenderheart bear and he was there for me when I had my tonsils out, when I came home from my first day of school and he comforted me when my first pet passed away. The Care Bears taught wonderful lessons of friendship, empathy, and caring for one another.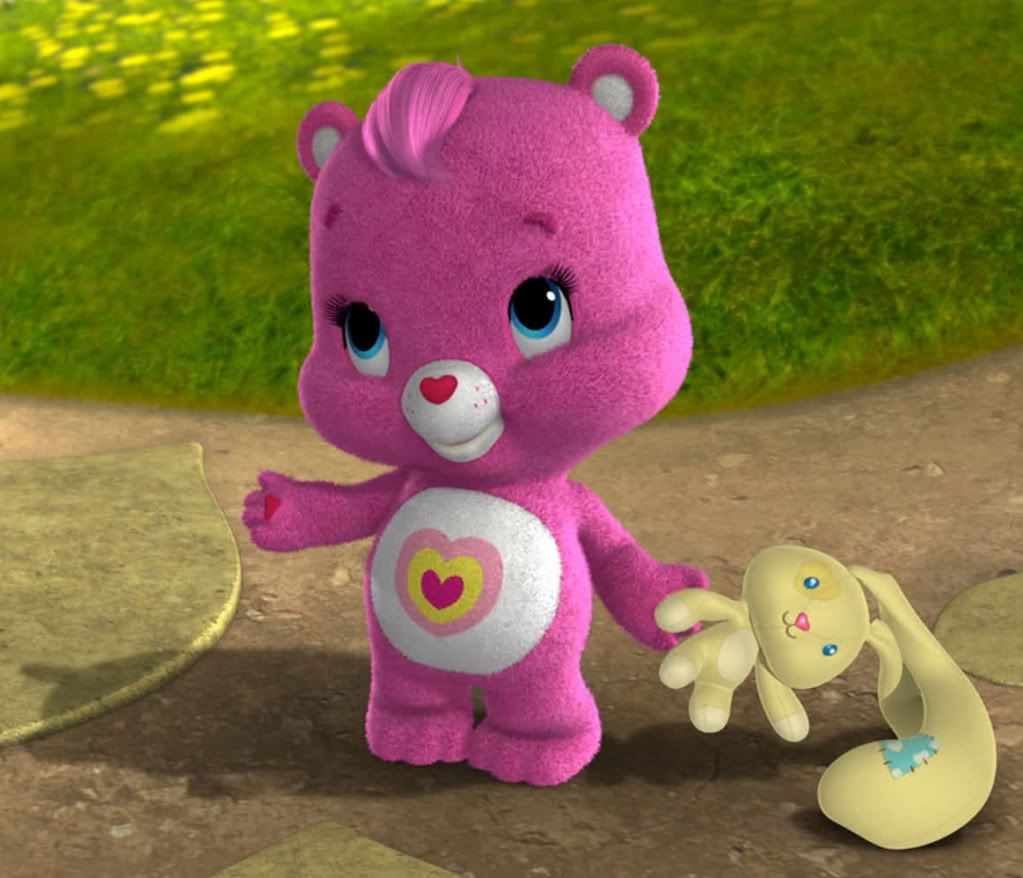 Nestled in a faraway cloud is a rainbow-colored world called Care-a-Lot, home of the magical Care Bears. Each one has a beary special talent, and together, there's no problem they can't solve. But sometimes even the Care Bears need a little help from a special friend — like you! Enter Care-a-Lot, where anything is possible and no wish is too big. You'll make some amazing new friends and find adventure around every corner!
And now they are back, celebrating their 30th Anniversary with a brand new season, The Care Bears: Welcome to Care A Lot!


In the Series Premier, Compassion Not, Funshine Bear and his new friend Penny don't want the fun to stop. Not even when Grumpy Bear finds himself in a sticky situation.
After watching this first episode with me, this is what my daughter had to say:
"I think Care Bear: Care-A-Lot will be a good show for young children. Care Bear: Care-A-Lot teaches young children what a good deed it is to help other people, even if you don't like those people or they are grumpy like Grumpy Bear. If you are having fun like Funshine and Penny, you will have more fun helping somebody with a problem. Always help people."
You can find The Hub on the following channels:
DirecTV (US)
Channel 294
Channel 1294 (VOD)
Dish Network
Channel 179 (SD/HD)
Channel 9494 (HD)
C-Band
AMC 11-Channel 610 (4DTV Digital)
AMC 18-Channel 204 (H2H 4DTV)
AT&T U-Verse
Channel 335 (SD)
Channel 1335 (HD)
Or, simply go to HubWorld.com
 and click on the "Find The Hub on TV" button. 
Plus! You can Meet the CareBears on their webpage, filled with videos and downloadable prints! This is the new Care Bear – Wonderheart Bear.
Click to enlarge.
Make sure to tune in on Saturday at 8:00 A.M. EST. It's a great show to share in the nostalgia and celebrate their 30th Anniversary. I'm really happy they are bringing back the old animations for our children; it gives us a chance to share our own memories and make new ones together.
Connect: To share in lots of Care Bear fun, you can connect with the Bears on their Facebook Page and/or The Hub on their Facebook Page for updates on the series and @HubTVNetwork on Twitter. 
I was given the opportunity to view Care Bears: Care A Lot. Opinions are my own and/or my families and are not influenced by any form of compensation.